Theatrical and/or Digital: releasing a film in Belgium and the Netherlands in the age of streamers
1) Streamers: Boon or threat ?
The streaming giants are on all fronts as their content needs are considerable.
They are major competitors in talent acquisition. We had for instance made offers on Jane Campion's movie that we lost to Netflix. Thanks to a significant cash flow, they are able to adopt the "your price is my price" policy and give carte blanche to great authors (Scorsese, Cuarón, etc). These films are flagships allowing them to attract subscribers and they can therefore be considered as part of their marketing mix.

For a few years now, Netflix has been releasing their films theatrically, an operation which is still more complicated in France, but it remains possible in other countries. They go with a two-week theatrical window before the film is available on SVOD. This theatrical release offers an even better pedigree to their titles. This inevitably fragments the market even more and increases the number of titles in theaters as well as their rotation.

The theatrical window has unfortunately grown even more binar. The winner takes it all. Only two or three films play their cards right every month. The rest of them struggle. The fact that the public increasingly buys these online tickets polarizes the choices even more. This makes the release of small and medium-sized films very complex. Let's hope that the Straight to Video option develops further to offer a real alternative to the 'all theatrical'.

At the same time, the voracious needs for content from streamers are a blessing for Cinéart, especially in the Netherlands where the historical players are no longer as strong as they currently are in Belgium for example. Willing to differentiate themselves (the streamers) through their catalog, they now represent a significant alternative for the traditional players.

The indies also see their titles "revalued" in front of the studios'. Studios indeed create their own platform and one by one withdraw their content from their competitors (i.e. Warner which withdraws all its contents from Netflix) or other TVOD platforms. Some majors decide to go day & date or to release their titles exclusively on their own platform. This creates a pull factor both in theaters for our most prestigious titles and on SVOD platforms (which end up with fewer Studios films).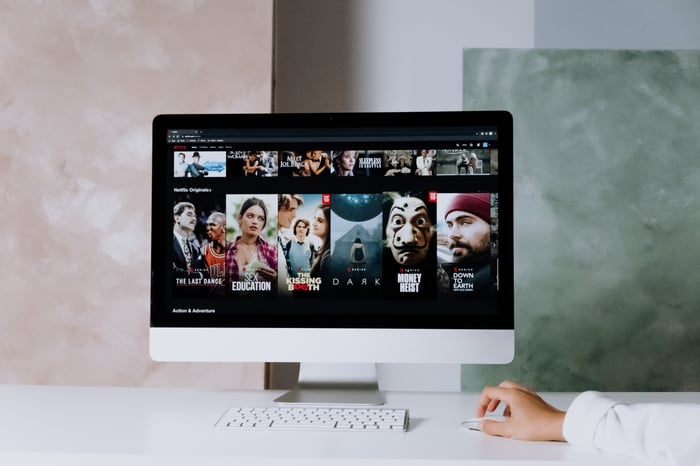 A proper content hunt is now on, making acquisition amounts extremely beneficial for indie players. There is a real need for immediacy in consumption of content that is reflected in the acquisition flows.
In my opinion, there is still a small handful of 'traditional distribution' players in each segment in each country that can face studios and streamers. In the Benelux, as far as quality cinema is concerned, there are three or four actors which have the capacity to position themselves upstream on interesting projects. The market has grown more complicated for smaller players though.
We also have to emphasize that the emergence of global platforms (such as Netflix, Amazon Prime Video, Disney+, etc) sparks a global growth of the market and leads to an important emergence of local players on more targeted segments. By the way, Cinéart also has its own channel via Amazon Prime (Cinéart Presents). We can also think of the English MUBI on the indie segment. We can also mention Cinemember or Cinetree in the Netherlands whose size has almost tripled these two past years.

Through the emergence of all these players and the surge in the number of subscriptions as well as the series and film amateurs' (and the subscription price for some of them), I believe the trend leads us to a market in which clustering will become more and more significant. That might be through the rise of an Uber for movies, or via one of the 'enabling platforms' such as Apple or Amazon or via the telecom providers (which would then be clustered). A lot of SVOD platforms would then become 'channels' nested in a bigger whole (in a B2B2C business model, a kind of intermediary wholesaler-type model). This would impact the price of these services, the churn rate and therefore the capacity to invest in new content.
2) Belgium v. The Netherlands : two countries with their own specificities:
We are deeply convinced that a theatrical release makes sense, whether in Belgium or in the Netherlands, whether it is economically or in terms of communication/promotion (to help highlight the following windows). It is still important to question ourselves regarding the relevance of such a release. Not every film has the capacity to shine. The distributor's work is essential to generate sufficient interest (press, marketing, partnerships, social networks etc.).
The Netherlands has a healthy theatrical market which has been growing for 15 consecutive years (except for 2020 and 2021 because of the Covid). The entrepreneurial fabric of the sector is highly developed there, as is investment, which is less true in Belgium. And this is equally true between the larger groups and the art house theaters.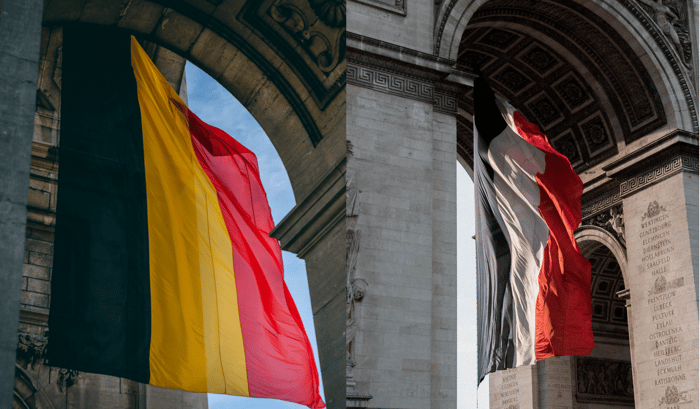 The Netherlands is a 'post-chronology' market that still maintains a 4-month theatrical window and the principle of following windows, but beyond TVOD, it's a "huge patchwork of SVOD deals". It is up to us to manage exclusivity (and the marketing involvement of the platform) and to keep a high rate of new releases (level of premiumness). The subscription based model isn't only coveted by SVOD platforms but also by PayTV or FreeTV traditional players. Today, PVOD is commonplace for many releases during theatrical window.
"It requires more work per film, but it allows more granularity. We have then more flexibility in our options and each film has a more singular release than the previous one."
It's possible to sell PayTV windows to KPN, Film1, Amazon or HBO. Simultaneous (or nearly simultaneous) releases are widespread here (in the Netherlands), with the exception of « commercial » releases (notably with Pathé cinema) which maintain a three-month theatrical window exclusivity. However, there is no or little "day and date" which, I think, is not so relevant. A theatrical exclusivity period of a few weeks remains important. The audience's enthusiasm for the theatrical experience is still strong.
3) Balance as a key to success : Cinéart's winning strategy
We manage Cinéart in a fairly proactive way : our budget is clear, we know how to stick to it and quickly pull the levers when troubles appear. We are very careful and reactive to changes in the market. Public aid has also enabled us to cope with pandemic.
We have a stable, loyal and talented team on which we can rely under any circumstances. We are super faithful to our historical authors and to our quest for quality and premiumness in all forms.
We often talk about successes, like The Father which performs better in the Benelux than in the US or in the UK (and even reaches 60% of the results in France), but « we are only as strong as our weakest link", so we have to remain lucid. Above all, we need to build a distribution company that ensures that each film does a little better than expected, without counting on an extraordinary success at all costs. The machine must be able to run without this type of exception.
There are many examples of hybrid releases, including the PVOD platforms (Picl or Vitamine for example). This option offers the possibility of accessing a film that is still in theaters via a PVOD service within two or three weeks. The platform takes a small commission on the receipts, and the distributor and the exhibitor share aqually the rest of the revenues.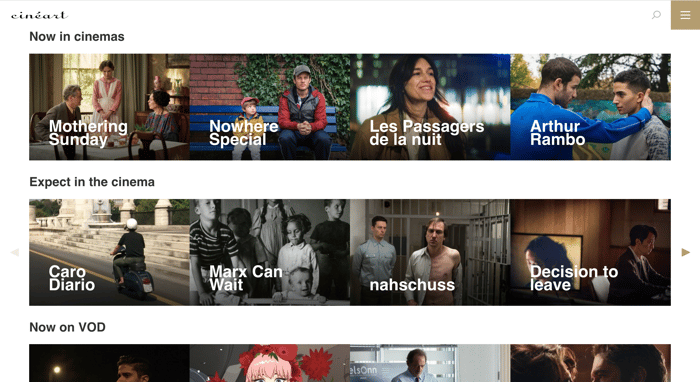 If we were to come up with an ideal deal, it would probably look like this :
- 3 months of Theatrical window with :
6 weeks of theatrical exclusivity

Following weeks of PVOD availability (premium price)
- A few months window for TVOD (4-6 months) and then:
- SVOD patchwork:
1st premium window of 8 to 10 months ; open to all players (PayTV and SVOD)

Second PayTV window

Free TV (if opportunities arise)

Catalog and non-exclusive SVOD
Windowing Rules (like french one) exist but operators are less segmented. In other words: beyond TVOD, everyone does some form of SVOD. The balance must always be found inside those three aspects :
The titles with MG and those with simple distribution : they present less risk but pay less if successful ;

The mix of films for our territories : The Netherlands is the El Dorado of theatrical and platforms, while Belgium will be more conducive to Pay TV and Free TV sales;

The art-house films (about 80% of the line-up) and the big French comedies (i.e. Qu'est-ce qu'on a fait au bon Dieu or more recently Aline) which help in the Walloon TV deals : we always have to find the right mix. We also know that our Anglo-Saxon acquisitions allow us to perform well on Dutch Pay TV / XVOD.

4) Cinéart: a leading position and comparative advantages based on three pillars
We have a wide range of films, from the "small" indie documentary to the more commercial Anglo-Saxon film (like The Father) and the big French comedy. Our core activity remains centered on quality cinema and loyalty to our great authors (e.g. Loach, Dardenne, Almodovar, Van Warmedam, Sciamma).



With a volume of 30 to 40 films per year, we have been able to put ourselves in a privileged position regarding the major players and especially the streamers or Telecom/Pay TV operators, whose content needs are important.

Cinéart acquires most of its projects on MG and is therefore often involved at the financing stage. We have furthermore created a development fund. Together with Curzon (UK) and Madman (AUS), we want to integrate our talents at a very early stage. The ambition of this fund is to produce two to four titles a year. This would represent in the long run about 5-10% of Cinéart's line-up.





-> An upstream involvement in projects (development and equity) is a key element for authors who are increasingly difficult to capture, since streamers nowadays offer great opportunities and alternatives to traditional schemes.

We have no direct "physical" contact with our final audience (i.e. no store or platform of our own). However, we are very active on social networks. We are one of the few distributors who have built a B2C community around our line-up. We have taken the gamble of this strategy and it has paid off since we now have what we call the "Cinéart Club'', with nearly 135 K followers in the Benelux (a higher level than all our competitors). Our brand is a guarantee of quality and of an important digital presence. The launch of our Directors' Collection on our website and our Cinéart Presents channel on Amazon Prime attest to this.





-> The fact that we announce new releases directly to this community is a comparative advantage : it allows us to measure the buzz and popularity of this or that title in advance - a kind of organic P&A.